Fintech Application Development
Financial technology (fintech) is the industry where financial companies and banks using innovative advancements operate, and conventional financial organisations cooperate with tech companies. Primarily, modernisation or cooperation are essential for preserving competitive strength as other financial market players do.
Fintech products aroused interest in 2014 when banks started developing proprietary apps and mobile services and refreshing traditional services. Today, every third bank client uses at least one financial app. Concurrently, fintech startups emerged that offered previously-unimaginable solutions; moreover, they worked swifter than conservative bankers, never feared to experiment with money, and were generally closer to people than profit-dreaming sharks. This is how the market of fintech apps and services—including mobile—started to grow.
There is an opinion in the business community that technology startups are able to replace financial organisations. However, economists consider this thesis doubtful because startups are not inclined to practise lending . Most likely, those parties will conclude more partnership agreements to win people's attention: it is known that users want to continue enjoying one-button problem-solving.
Though, the partnership between fields that had never been related to each other at all, can be mutually beneficial. Finance handlers and bank owners have client bases, heavy capitals, and skills in thriving in a strictly-regulated industry. But this is what they barely greet internal innovations and cannot rapidly test new solutions. On the other side, high-tech enterprises need access to giants' customer bases: in return, they offer development of added-value customer-inspiring services.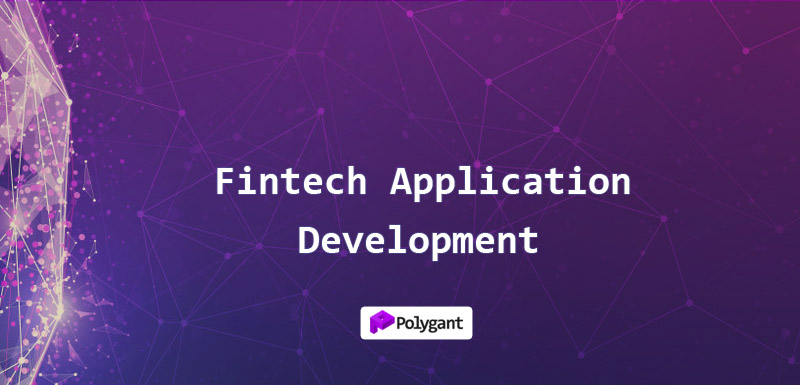 Fintech applications your customers will love
Any bank or financial company striving to provide superior customer experience needs to consider developing B2C-targeted mobile and web apps. If traditional financial apps cannot retain customers and you want something more cutting-edge, then transform financial into fintech by adding the following:
Personal finance management
Personal finance management and art of saving;
Expense accounting and saving tips;
Analysis of financial habits and advising;
Smart digital moneybox with flexible settings and depositing.
Investment
Stock/currency/cryptocurrency rate monitoring and notifications;
Investment and portfolio diversification advisory bot;
Automated copy trading;
AI-powered asset management.
Lending
Chatbot facilitating loan arrangements;
AI-powered solvency assessment;
P2P-lending;
AI-powered automated lending.
Payments and transfers
Mobile or web wallet supporting electronic money and cryptocurrencies;
Machine learning-inspired transaction risk assessment;
Smart auto-payments (regular or non-regular);
Paying to several recipients at a time.
For corporate customers
Financial apps are tools not only for individuals but legal entities as well; moreover, they mostly have similar needs. However, companies are more interested in improving staff productivity, workflow automation, and enhancing accounting processes. This is why technological functions can be integrated into traditional B2B apps.
Your financial company has already offered customers an app they need but today's demands make you create something fintech-like? Let us bring your app to the brand new level. We can do it as we are highly experienced in developing fintech services and apps. And if you don't have any so far, we will be proud to design a fintech product for you from scratch. Just and we will reach out to you with a great solution to simplify and facilitate financial operations of your customers.
Only professionals can design a high-grade fintech application
Choosing the right developer company is the critical decision which predetermines the success of the entire project. To estimate the cost and time of development accurately, it is recommended to prepare detailed Terms of Reference. Within ToR, you will be able to estimate the hours required for development and the total cost. Usually, the process consists of the following stages:
ToR design.
Finalisation of terms and conditions.
Development.
Internal testing.
Product commissioning.
There is a clear reason why preparation of terms of reference is the first stage: the end product quality hinges on the accuracy of this document. You can either design it by yourself—if you have such experience—or order it. If you face difficulties in designing ToR or don't have them at all, we provide services for the development of terms of reference.
Deadline observance is also vital as the project is usually composed of several phases. If the deadline is shifted for one of them, the entire project gets shifted. Working with amateur freelancers, you will get delays and extensions. This will entail profit losses, low-quality end product, and risk of having the whole project unfinished.
So only entrust professionals with such an important task: stay with people that can create a high-grade product timely. Polygant engineers are experienced in developing apps that can withstand any loads, being compliant with security and encryption standards. Dozens of thousands of users will enjoy your app and become utterly loyal to your company only.
Current fintech trends
Beside technologies modernising conventional money, there are some new areas worth attention. Your users are also interested in them, and so are your potential customers you can attract through offering up-to-date experience.
Cryptocurrencies
Blockchains


Beneficial in any field, blockchain is a must for any business today. Blockchain-powered apps, transparent and fully secure, are based on decentralization and distribution. We have been concerned with blockchain programming, designing smart contracts, and security auditing for long. We have experience in deploying blockchain solutions in the framework of well-known platforms and creating solutions from scratch. Time to tap into the brand-new technology: just order blockchain development.
Coins, tokens, ICO, IEO


Cryptocurrencies were welcomed by progressive-thinking people and changed the currency market for good. As a result, digital assets captured the heavy share of investments. New cryptocurrencies appear and ICOs are conducted regularly. It would be tough to knock Bitcoin and Ethereum out, but one can still get a place in the sun. Chances are your coin or token will enter the TOP 3 if you order cryptocurrency issuance from us.
Crypto trading


While some companies launch own-cryptocurrency projects, others help those enthusiasts promote their digital money in the market and enable consumers to buy a new coin faster. Crypto trading and exchanging can be profitable for all stakeholders: sellers and buyers, traders, and—most importantly—trading host. Expand the field of your activity by ordering the design of a crypto exchange or exchanger.
Fiat money
Electronic money


E-commerce market players are constantly looking for new payment methods. Online store owners want to offer all payment options as their customers need to use a handy electronic wallet supporting fast transfers and payments. You can satisfy their demand for electronic money and earn on fees by ordering the design of an electronic payment system.
Mobile banking


Every mobile user having a bank card and account would like to manage their funds with their smartphone rather than a PC that cannot always be there for them when they need it. Moreover, they would like to forget about endless queues. Today's customers require modern banking solutions. Care for your clients by ordering a mobile banking system.
Trading automation


Professional traders, investment and hedge fund managers — all of them heavily rely on automation as this aid can ensure trading profits. If you are an exchange party, we can make your routine easier. To trade at high speed and accuracy, order the design of a bot or terminal from us.
Need a fintech application? Just a piece of cake!
The imperative for staying and competing in financial and banking markets is the ability to adapt rapidly and use new technologies in which the target audience is interested. What can facilitate this is perspicacity of your managers and good customer experience in using financial technologies.
Polygant offers design and rapid deployment of advanced solutions. Development of complex and high-load projects — that's our speciality. We create products tailored to individual requests and requirements, respecting nuances of every enterprise. Ready to discuss a new project in detail? straight away before someone else comes up with your idea!