Artificial Intelligence for Marketing
In the digital world, where users are overwhelmed with numerous ads, conventional promotion programs deliver lower and lower results. Marketing issues go beyond the expectations of most clients – both consumers and advertisers. People are exposed to never-ending flows of essentially insignificant content, which makes them ignore ads they see every day.
Though this can seem too hopeless for those thinking of launching a campaign soon, the only thing that is known for sure is that the industry is mature enough to adopt 360-degree transformations. It's time to enjoy all AI benefits that will get your marketing to the whole-new level.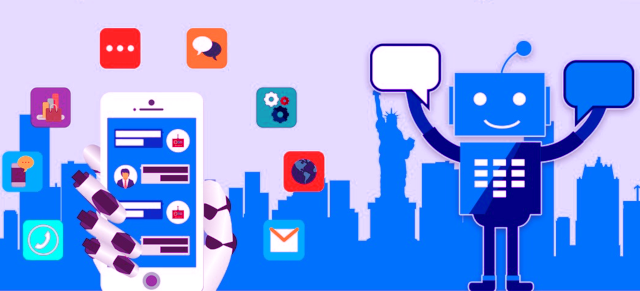 Robots will consult your customers
Formerly, people had been preferring products recommended by their friends. Today most people are inclined to listen to what independent social-media reviewers say. This is how users cultivate their own attitude to upcoming purchases or brands.
Brand executives, in turn, want to influence public opinion and simplify the process of forming a positive image around their products. Artificial intelligence can be taught to compose reviews and testimonials and publish them on numerous websites or communities. All you will need is to upload product properties; after that, its benefits and advantages will be mentioned in differently-looking reviews, and the product itself described in unique use cases.
AI to improve ad personalization
Quite frequently, consumers drown in ads totally irrelevant to their interests. There are some methods that enable displaying more relevant content to the target audience, but people still cannot be efficiently grouped for marketing purposes. It is a personalized approach that can deliver superior results.
This is why AI-based solutions are being developed, capable to show or send customized ads. Intelligent personalization algorithms will make consumers respond to online ads – this will capture leads and consequently ensure profits.
Your potential customers will see only those ads that they will definitely like. All this will result in better user experience and higher conversion rates.
Marketing & price automation
Artificial intelligence can drive sales and revenue growth, enabled to realign proposals by setting prices based on customer behavior and needs, demand for the product, and its availability. This tactics will engage more customers and motivate them to make a purchase or perform a target action.
Machine learning allows for categorizing the existing customers and predicting their value based on historical behavior and current intentions. All these data will be run through identified signals from the target audience, and then transformed into a personalized messages to highest-value customers.
Artificial intelligence to transform marketing
Entrepreneurs and marketers rely heavily on artificial intelligence and benefits it can provide to promotion campaigns. It is not just adherence to a trend but a vital need.
If you are planning to facilitate marketing tasks by means of AI, Polygant is ready to develop special software and apps. To evaluate the scope and time of development and to get detailed information about services, please . Our engineers will contact your shortly.