Technological progress has fundamentally changed the financial services field. Financial technologies (fintech) are used beyond the scope of online transactions, Internet banking, and bank apps. Fintech development would be impossible without Big Data.
What is Big Data?
We can hardly live invisibly nowadays: computers, smartphones, payment cards, and even household appliances collect information about us. The electronic devices around us will tell about our financial abilities, the place where we live, work and relax, what films and books we love, what products we prefer. The volume of such information is huge — this is Big Data. Special algorithms process this data, so that human behaviour can be predicted.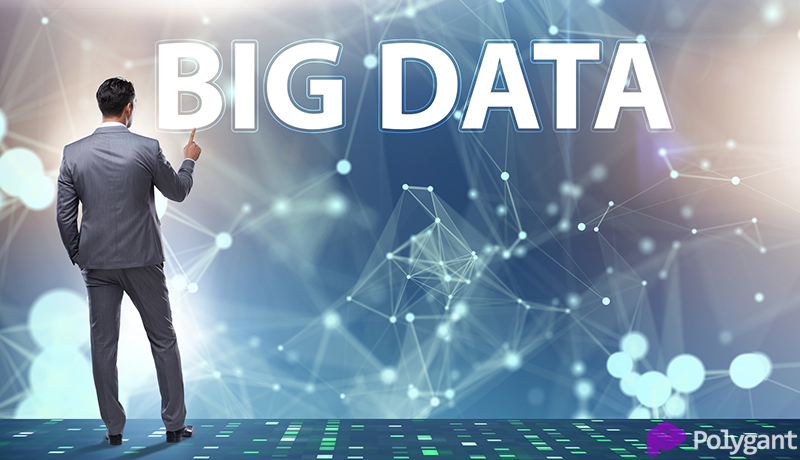 Big Data role in fintech field
Big Data is the main tool for banking institutions. On the one hand, they provide customers with better services. And on the other hand, they enable banks to improve their business and its protection.
Customer segmentation
It is important for financial companies to collect customer data: age, gender, interests, place of residence, social class. Analysis of this information allows identifying target groups, that is to segment customers. Accordingly, fintech companies can easily adapt their services and financial products to meet the demand and needs of each customer segment.
You can identify the most valuable customers — those who spend more money and more often than others. This will lead to a high level of customer satisfaction since people usually look for highly individualised solutions and banking products.
Fraud detection
Big Data provides financiers with another advantage — the ability to detect fraud. It is obvious that with the development of Internet banking and online transactions, both companies and their customers have become too vulnerable.
Big Data helps banks and other financial organisations to better understand the habits of each customer and his or her behaviour. If the system detects unusual activity, the account holder can be easily contacted and reported a transaction that seemed suspicious.
Risk management
All areas are particularly interested in risk management. In the financial area, Big Data has a huge advantage in identifying potential risk in relation to failed investments or bad payers.
While Big Data cannot completely prevent such risks, it can identify them at the early stages and prevent further development. Based on Big Data, you can develop fintech applications that will assess potential risks and minimise them.
Individualised services
More and more customers are looking for customised and flexible fintech services. Provision of individualised services is a useful marketing tool in the financial area, as in many other areas. Unlike traditional banks, fintech companies pay more attention to creating customised financial services to meet the specific requirements of their customers.
Big Data enables to create individual packages of offers and more convenient service infrastructure. With Big Data, you can use bank recommendations on cost reduction to help the customer save more money. This is especially important for companies in a highly competitive environment.
Improving compliance with rules
Companies offering financial services should always follow certain rules. In this regard, there is necessity for frequent audit and monitoring of compliance with special security and confidentiality requirements for financial information.
Big Data allows you to get a real idea of the level of compliance of their activities with the rules by providing these companies with the information they need. Cloud data facilitates the integration of analytical packages into systems, which helps to identify where the financial crisis will occur and to improve the strategy.
It is hard to overestimate the Big Data role in the development of financial technologies. Ultimately, this leads to an improvement in the service quality for B2C and B2B consumers.