On 11 February, the electronic payment system ePayments was suspended, freezing the accounts of its half a million customers. This is due to checks which were carried out by the Financial Conduct Authority (FCA). A month later, the system still hasn't rectified the weaknesses identified and hasn't unfrozen customers' electronic money.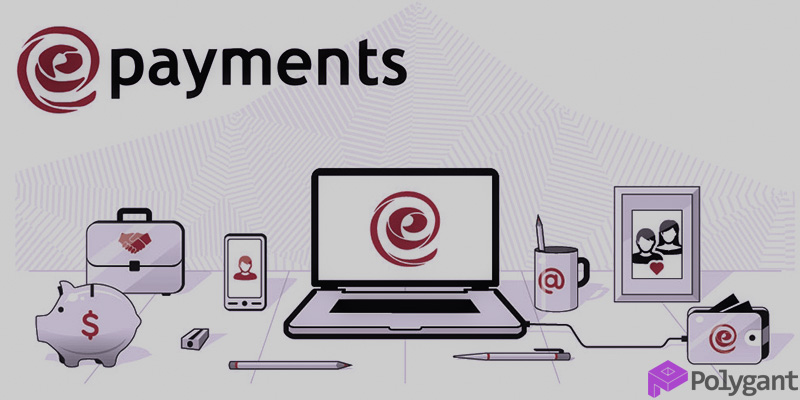 What ePayments is notable for
The company was originally founded in 2011 in London under the name Electronic Payments Association. They were officially released with the launch of their electronic payments website in 2012.
From the very beginning, the company strove to provide quick payment solutions to the affiliate marketing market. The system was able to gain popularity amongst freelancers, webmasters, and internet marketers, as well as with affiliate programmes and freelance marketplaces which used ePayments to make payments.
Despite its systems being located in the United Kingdom, the majority of its clients were made up of residents from the CIS region. This could be because ePayments created debit cards and sent them to countries of the former Soviet Union. And perhaps, this could be because residents of these countries like payment systems from Northern Europe, which are outside of the scope of local tax authorities.
In 2014, this organisation (albeit already under a different name — ePayments Systems Ltd) was given a licence from the British FCA and received authorised electronic money institution (EMI) status. Later on, the organisation switched bank card issuer, became a member of SWIFT and SEPA, and then established a direct partnership with Mastercard.
Thanks to its achievements, the new-look company had new opportunities in the EU: to open IBAN accounts to clients, to issue debit and prepaid cards without middlemen. However, with more rights comes more responsibilities, and the financial regulator required certain obligations to be fulfilled and norms to be followed. Until 2020, the company was coping with them…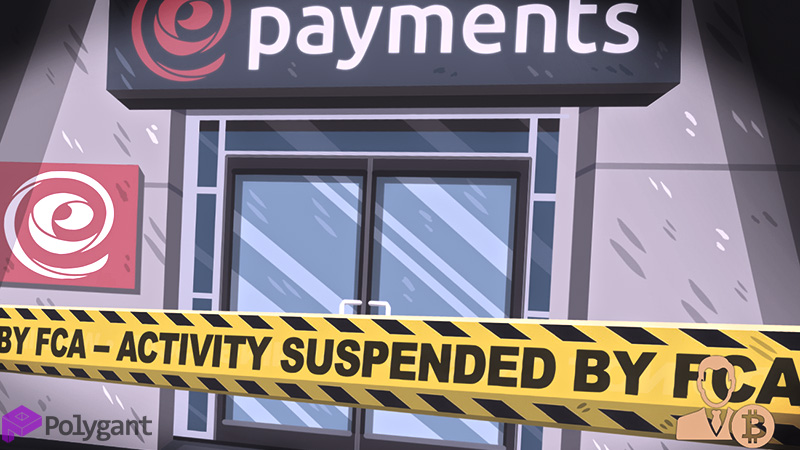 The problem ePayments encountered
Normally, when supervisory bodies carry out unplanned checks, they are done without warning. So as to prevent the companies which are going to be checked from having the chance to hide any trace of potential infractions and avoid fines. And so the FCA decided to perform unannounced anti-money laundering (AML) checks on ePayments, identified weaknesses in their risk-control mechanisms, and ordered the company to correct them. And until ePayments resolves the problems found, it is forbidden from processing any payments.
Users have begun to complain on topic-specific channels and forums on social media; blaming the company, suspecting its competitors, and making up other speculation. Their main complaint: why didn't ePayments warn its clients about the impending restrictions in advance? Let's take a look at it from a logical perspective:
The FCA didn't warn the company itself about the revisions; they were unplanned.
Even if the checks were planned, both organisations couldn't have known in advance that shortcomings would be found.
If ePayments had known that the FCA would find faults and would require it to halt all activity, what would have happened if all clients had been notified? And how might that have looked? "We have some unpleasant news: the Inspector General is coming. If anyone is money-laundering then please stop. Because of you, we will have to freeze the accounts of all our clients, and therefore no-one will be able to manage their money," like this? In this case, even honest clients would rush to remove their money from harm's way. By the time the inspector arrived, the payment system would have neither any clients nor any of their money left.
If after the checks the FCA had allowed clients to be warned and for their operations to be processed before the freeze, then the outcome would have still been the same scenario. The system would be strained due to a mass emptying of balances by panicked clients.
Although after a month nothing has been unfrozen, it's still too early to worry. There are no reasons to: the payment system hasn't shutdown, and the company hasn't had its licence withdrawn.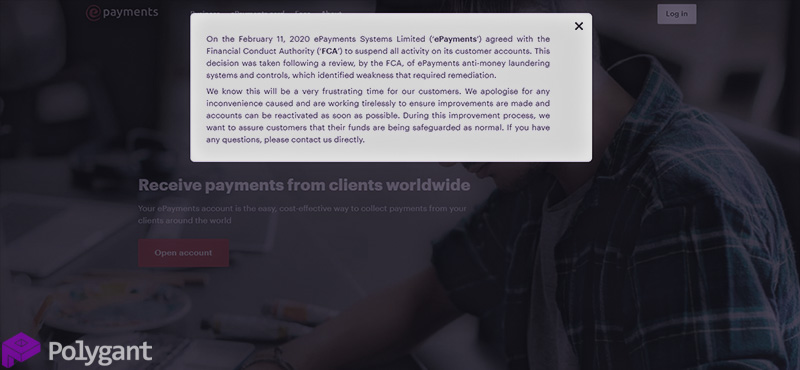 What next for users?
EPayments is working with the FCA and is already rectifying the weaknesses found. The company has issued an official apology for the inconvenience caused to clients and has given assurances that their money is safe. Patient clients await a favourable outcome.
Early users of ePayments underwent standard KYC verification procedures. More likely than not, the security service is rechecking the original IDs used and asking for more. Users who want their accounts to be unfrozen as quickly as possible, must be prepared to confirm the source of their funds in accordance with AML rules.