Humanity has always strived to make life easier by developing new technologies. Mobile phones have long been a part of everyday life, not only as a means of communication, but as a fully fledged entertainment gadget with a multitude of functions. It is difficult to believe that the first mobile phones either did not come with games installed, or had them as a free add-on together with a calculator or alarm clock. For example, in 1994, Siemens released its Marathon model with Tetris installed, and in 1997 Nokia introduced the world to a phone with Snake.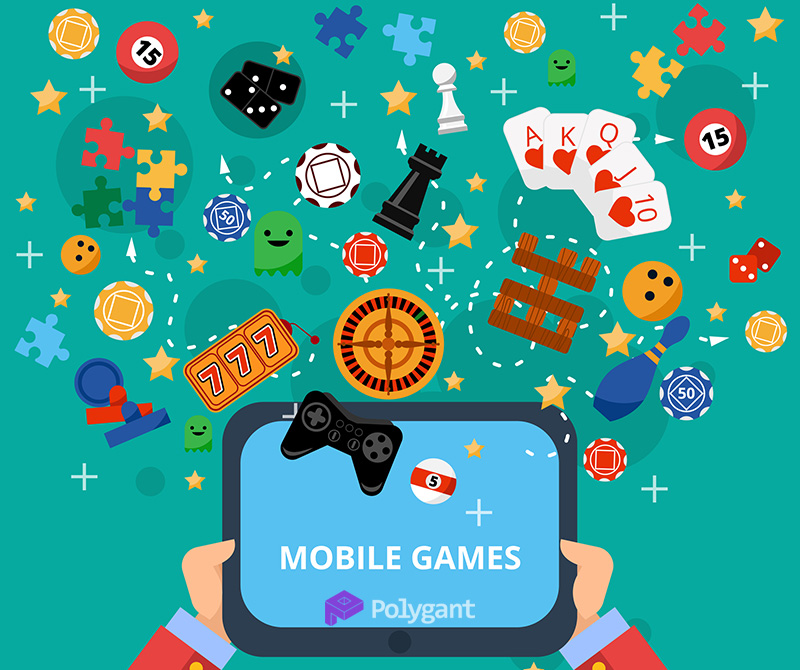 The development of mobile games with the arrival of the first mobile OSs
For a few years the gaming and telephone worlds remained separate… until the arrival of the first mobile operating systems. The explosion in popularity of mobile phones made companies realise that these devices had a big future. Consumers were choosing the models with the most games — people wanted new experiences and possibilities.
First steps towards world domination by java applications
Nokia and Sun Microsystems were the first to realise they could make money from this. Then the Java ME platform was developed, allowing users themselves to install new games on their phones. The Nokia 3410 positioned itself as a gaming model from launch, including the most popular titles at the time: Bantumi, Bumper, Link5, Snake II, and Space Impact.
The introduction of WAP in phones allowed companies to create an online catalogue of games where developers could upload their products. Nokia not only earned huge sums from royalties, but also earned a reputation as the main producer of phones with games. Some of the games were installed for free, while others could be downloaded for a small fee.
The arrival of the 'titans' in the mobile gaming industry and the path to profit
The internet became filled with sites for downloading java games. Naturally, they were absolutely covered in various adverts and banners. There was a different price to pay for the free downloads: users had to close endless pop-up ads and endure slow load times.
The large gamedevs also arrived on the market, such as Electronic Arts, Konami, and Ubisoft. They quickly realised that good money could be made on mobile platforms if they simply transferred their popular games onto phones. And it worked! Big projects such as the Sims, NFS and others made the move to the small screen. This was made possible by the development of 3D graphics and the arrival of Android and iPhone OS (now iOS).
Mobile game developers started earning serious money, and by now they were not only selling their apps. Games became more accessible and were often free; however, gamers had to pay to advance to new levels or to buy weapons and cars. Furthermore, if a user downloaded a game from a third-party website, malware could be installed along with it, and developers were given bonuses for this too. This did not work without advertising.
The second stage of game development for mobile platforms
Every year smartphones were becoming more powerful and providing new opportunities for mobile game development. Graphics, rendering, and animation were already almost as good as in computer games. However, when it came to launching apps which could work on both iOS and Android, there were problems. Many users were choosing an OS based on the games it supported. But this problem was soon resolved.
The first games available on both iOS and Android
Angry Birds is a game which won the hearts of millions, because it could be played on both operating systems. It rocked the industry by showing the new possibilities of physics in smartphone games and still has not lost its popularity (several sequels have already been released).
Temple Run is an endless runner where players collected bonuses and coins to earn points. This action-adventure game absorbs players and makes them compete with others… and also buy in-game upgrades allowing them to move faster, get bigger bonuses and so on. A number of similar games came out afterwards, with different scenery and added elements.
Another prime example is Clash of Clans, a multiplayer war strategy game, as if the famous Age of Empires made the move to mobile. It is also worth noting the sensation around Pokemon Go. This game was a real breakthrough for the mobile industry! More than a billion people have already downloaded it, bringing in astronomical amounts of money for its creators (although the app is officially free).
The monetisation of mobile games
The mobile game market is developing for many reasons. It is an enormous industry, which can bring in millions if the game 'takes off.' But they are monetised in different ways:
A game could be paid from the start, relying on direct sales. This is usually the case with large publishers or hyped-up projects based on famous films or series.
Another opportunity to make money is through in-game purchases to acquire various game items, currency, and game time. Modern mobile game developers focus on this as it is convenient for them and for players. Not everyone is prepared to pay right away for something they haven't played yet. Free installation means that players can try the game and then decide if it is worth accelerating their development within it by buying abilities. If players are drawn in, they'll pay!
Advertising is another way for publishers to earn money. They play 10–30 second videos in the game and earn money from this. The players also benefit from this. For example, they might gain a special coin for watching a video which would otherwise have to be bought with real money.
Paid sequels or expansion packs.
The mobile gaming industry is generally still developing. Graphics and physics are improving, smartphones are becoming more powerful and developers can create really cool projects. Any team or start-up can get involved in this business. What's important is to find your own niche and not to fill your game with adverts, at least not right away.