How to make money on cryptocurrencies, if you don't have good trading skill and knowledge and mining requires a lot of investment? You can take part in the distribution of free coins from ICO projects. Companies do this to attract more people to their projects. It suits their purposes and they could save money on an advertisement. Keep in mind that they don't distribute most traded and highly convertible cryptocurrencies, but their tokens, which at the initial stage have a minimum value.
But beginners can have the opportunity to raise their first crypto assets by earning airdrops and bounties. What is the meaning of these mysterious words and is it really that easy? Let's take a look!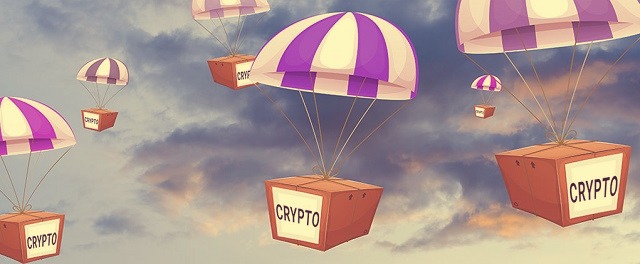 Airdrop
Airdrop is when a blockchain project or ICO distributes free tokens or coins to the crypto community. Project developers do this act of unparalleled generosity for the sake of advertising because freebie lovers will surely spread information about the project all over the Internet. The more there are holders, the more famous the token will become. So, by distributing tokens for free, the developers raise awareness and value of their cryptocurrency.
Most often, airdrop may require a user to do something not difficult, that doesn't take a lot of time and effort. For example, a developer may ask to leave a comment in the project's thread on the Bitcointalk forum or to sign up on the project website. Sometimes new coins can be distributed for more complex tasks and it can become a kind of hybrid of airdrop and bounty. In general, there are no strict rules, each project creator does things his own way.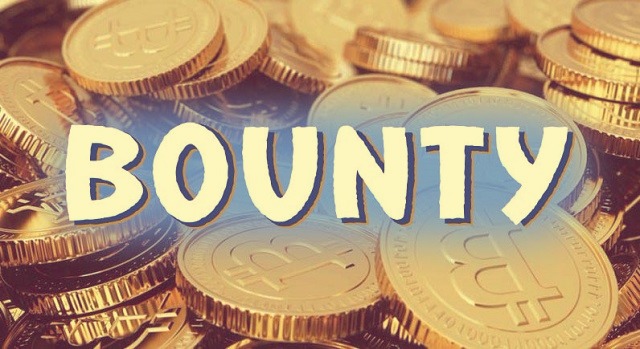 Bounty
Bounties offer a lot more than airdrop, but in exchange for considerably more work, for example, posts, reposts, retweets in social networks, thread promotions on forums, etc. In other words, you must make more effort to get new coins. It will be better for participants to have widely promoted accounts in social networks and related forums.
Various ICOs are conducting advertising campaigns to promote their brand and encourage people who help to popularise the new cryptocurrency. They receive a reward in the form of tokens that are sold during this ICO. The bounty campaign can last several months and there can be several token distributions during this period. So this is very profitable and long-term way for participants to earn some money. You just need to be active and help the project move forward.
Also, developers often need a translation of their project into different languages. If the participant is capable to translate texts, advertising and technical documentation of the project, that can increase his chances for bigger rewards.
How profitable is this?
If you often participate in different airdrops and bounties, you can accumulate on your wallets an assortment of tokens from different projects. You can immediately sell some of them on cryptocurrency exchanges, the others will be valuable only after a while. But if you don't have financial problems, then you should take it slow. It is likely that after some time the coin prices would rise substantially and you'll make a hell of a lot more cash in the end.
In general, those, who are not ready to risk in crypto trading, could pay their attention to this type of income. Although you can't do it completely without risks here, because participants risk their time spent on airdrop and bounty.