Innovation is essential for a company's success. We do not doubt, but we would like to see figures as well. ESG and Oracle decided to get the figures and conducted a study of 700 executives from 13 countries. It turned out that the innovations brought them more benefits than they had expected.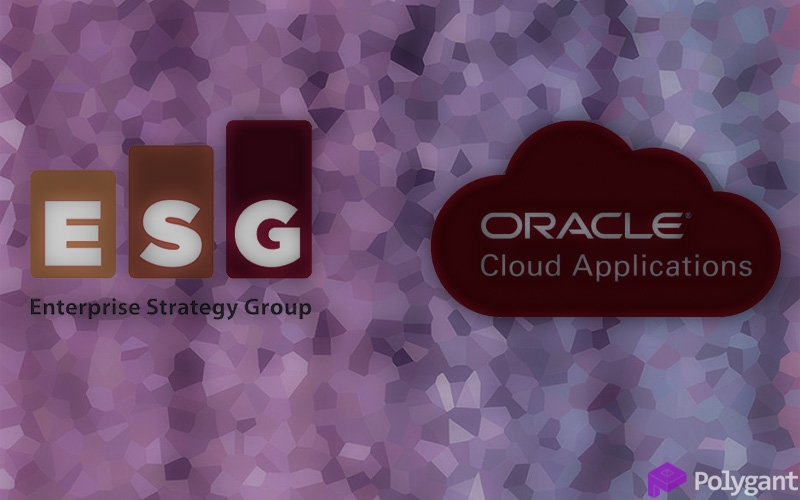 ESG and Oracle collaborative research
Enterprise Strategy Group (ESG) has been studying the IT market since 1999. Oracle software corporation has been operating since 1977, and today it focuses on SaaS with built-in artificial intelligence (AI), the Internet of things (IoT) and blockchain, and tracks customer success.
ESG and Oracle considered the work of finance and operations departments: how and why they use new technologies. We examined the results of their research.
AI reduces errors by 37%
And this is not the only benefit from the introduction of artificial intelligence:
month-closing operations are performed four days faster;
83% of companies expect to have automatic financial close by 2025;
76% of companies have increased productivity of employees involved in supply chain management (SCM);
72% of respondents learned a lot about the business receiving real-time financial information and predictive analytics.
Organisations are twice as likely to buy ready-made solutions as they deploy their own. It is easier to start and scale this way.
With IoT, orders are completed six days faster
At the same time, there are a quarter fewer errors; inventory shortages are reduced by a third, and production is idle 26% less than with old-fashioned SCM.
IoT data provides useful analytics, helps control the delivery of an order or equipment on the shop floor, identifies deviations and their causes, and offers new services with less risk, thereby contributing to financial well-being. 88% of those who implemented IoT state that the return on investment has met or exceeded expectations.
Blockchain prevents fraud
This new technology helps businesses in the following ways:
It speeds up transaction processing.
It reduces the cost of manual processes.
It makes operations safer. 78% of innovators expect to halve supply chain fraud by 2025.
All this affects the financial results: 87% of blockchain supporters have reached the planned ROI, and some have even exceeded it.
Virtual assistants increase employee productivity by 36%
All participants are satisfied. Analysts have easier access to financial and operational data; financial analysis accelerates by 38%. Marketers get behavioural analytics. Customers admire a personalized approach, natural language searches, intelligent responses, and of course, a seamless experience: only complex queries require human intervention, and the rest of them are automatic.
Engagement is on the rise: three-quarters of respondents believe chatbots and intelligent voice assistants motivate suppliers, employees, and customers to use SCM applications.
The combination of technologies enhances the effect
The researchers compared the competitiveness of companies using no technology versus companies using three or more technologies. Only 45% of conservatives stand up to the competition. Whereas 82% of innovators are ahead of the competition: they are 9 times more likely to lead the market in terms of financial and operational performance; they have increased their annual revenue by 58% and their annual net income by 80%.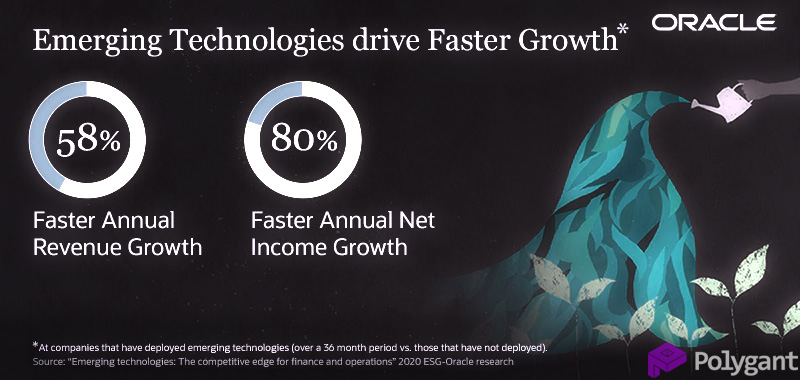 Oracle and ESG drew conclusions
Juergen Lindner, Oracle's senior vice president of marketing for SaaS, highlighted the basis for further development, competitive advantages, and profit growth. Lindner warns: "Organisations that delay implementation risk losing their market share."
ESG concluded that the tipping point had passed and that the innovations had met expectations. John McKnight, executive vice president of Research and Analyst Services at ESG, emphasises: "New technologies are mutually supportive and deliver more value when working together."