For more and more smartphone users their devices are something more than an entertainment and content source. In fact, their palm gizmos help them pay for goods and services and solve routine tasks. We have collected noteworthy statistical data on mobile applications that will give you a picture of users' preferences and other valuable insights. You will derive even more benefits from this data in 2019 if you work with this market.
Mobile app market stats
At the beginning of 2019, the overall number of mobile apps published on Google Play and App Store reached the bar of 4.4 million. Despite the stiffening competition, the market keeps on growing. Just look at these figures to realise how many apps sat on digital shelves in January 2019:
Google Play: 2.6 million;
App Store: 1.8 million;
Amazon Appstore: 470 thousand.
Users are offered more products, so the number of downloads grows consequently — mostly because of rising demand in Asia and other developing nations. In 2018, 192.5 billion downloads were recorded. Google Play and App Store alone, not counting other stores, registered 105.5 billion app downloads worth $74 billion in 2018. According to analyst forecasts, the total number will reach 204 billion downloads in 2019, meaning they expect an increase of almost 6%.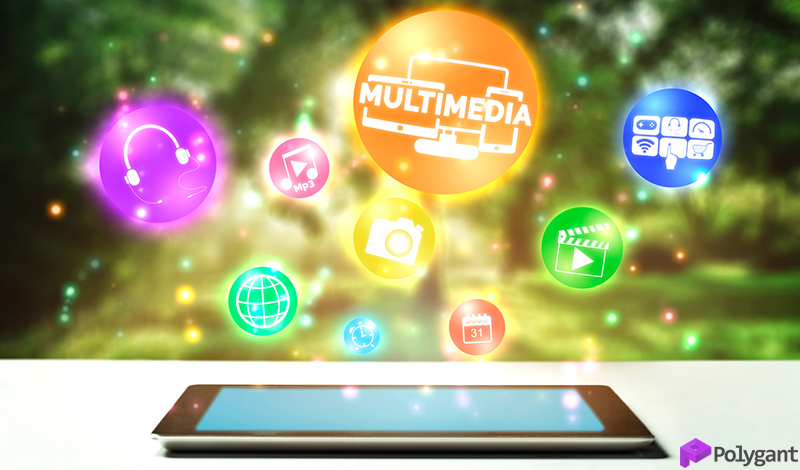 Here's the list of 2018's most popular mobile applications and games. The stats are based on the number of downloads and users' spend. Please keep in mind that the analysis omits data from Chinese app stores — only Google and Apple showings are taken into account.
Top downloaded
| | |
| --- | --- |
| Games: | Apps: |
| 1. Helix Jump | 1. Facebook Messenger |
| 2. Subway Surfers | 2. Facebook |
| 3. PUBG Mobile | 3. WhatsApp |
| 4. Free Fire | 4. Tik Tok |
| 5. Love Balls | 5. Instagram |
Top revenue
| | |
| --- | --- |
| Games: | Apps: |
| 1. Fate/Grand Order | 1. Netflix |
| 2. Honor of Kings | 2. Tinder |
| 3. Monster Strike | 3. Tencent Video |
| 4. Candy Crush Saga | 4. IQIYI |
| 5. Lineage M | 5. Pandora Music |
As you can see, Facebook products climbed to the top position among non-game apps by download numbers. Speaking of time devoted to developing a mobile application, 48% of apps are made within 4–6 months, 24% need 1–3 months, 16% are prepared for 7–9 months, 12% require 10+ months.
According to the forecast, ad impressions to users will become the key earning strategy for over 60% of mobile apps in 2019. From the top 10 apps that gave the App Store the highest revenues, there were 5 designed by Chinese developers.
Mobile payment market stats
Within the period from 1st November to 19th December 2018, the volume of mobile transactions hit the new record of $33 billion. Versus 2017, the number of transactions gained grand 57%. When idling around at a brick-and-mortar store, 80% of customers used their smartphones to find reviews on a product they wanted to buy or did research on prices offered by other sellers.
In Europe, Great Britain was declared the leader in the mobile payment realm with 74% of citizens making use of their smartphones to pay for goods and services, transfer money, and manage their finance. A review conducted by Visa showed that Europeans aged 55–64 are most likely to enjoy mobile banking.
In the US, around 4 out of 5 citizens make purchases online. With that, half of them pay with their smartphones. By the end of 2019, the number of users paying for goods and services at US stores by virtue of mobile payments is to reach 150 million people.
By 2020, the overall volume of payments kicked off from mobile devices is to reach $503 billion. Consumers are expected to use mobile wallets more often than bank cards. However, security is a major concern for those who are eager to conveniently make mobile payments.
Mobile app usage stats
Currently, over 1.2 billion people go online with their smartphones. This number has gained 42% for the last 6 years. Just for reference, it took corded phones 42 years to proliferate that extensively. In 2019, 1/6 of all user-consumed media content will be online videos watched on smartphone screens. An average user spends some 3 hours a day interacting with mobile apps; this figure has grown by 10% for just a year.
Facebook users log in to their accounts — using a website or app — 8 times a day. Uber sees 15 million rides every day while the all-time number of rides exceeded 5 billion. What European smartphone users do most frequently includes communicating, listening to music, watching videos, and reading news.
Users spend 68% of their time on enjoying media with the use of their mobile devices. Google Play's and App Store's top popular app categories are:
Games;
Business;
Education;
Lifestyle;
Entertainment.
Some 61% of mobile users often make purchases on small device-optimised websites or in apps that tailor data to the user location and preferences, usually based on the visit history or previous purchases.
Regardless of who you are — a mobile app developer or customer using a product for handling business objectives — you will find these statistics insightful. The main conclusion you need to make is that any business should embrace the mobile market to ensure further growth and expansion.