Mobile App Statistics for 2019
The applications for mobile devices are continuing to grow, and more and more people are using them not only for entertainment and downloading content, but also for paying for goods, services, and solving work tasks. We've collected some interesting statistics about mobile applications. After studying them, you'll learn about some features of using smartphones, as well as other useful facts. If you're working with the mobile market, then this information will probably be useful to you in 2019.
Mobile app market statistics
In the fourth quarter of 2018, the total number of mobile applications in the App Store and Google Play reached 4.1 billion. Competition is getting desperate, but the market is still growing. At the end of 2018, there were so many applications in stores:
Google Play — 2.1 billion;
App Store — 2 billion;
Windows Store — 669 thousand;
Amazon Appstore — 450 thousand.
The number of downloads is also increasing, mainly due to growing markets in Asia and developing countries. At the beginning of 2019, download statistics looked like this:
In 2017, it was 178.1 billion;
In 2018, it was 205.4 billion;
And in 2022 it is expected to be 258.2 billion.
Among them, the share of Android applications was 75.16% and iOS — 21.98%. Security remains the most important task for developers of mobile applications, but more than half of their customers aren't ready to add a budget to solve data protection problems.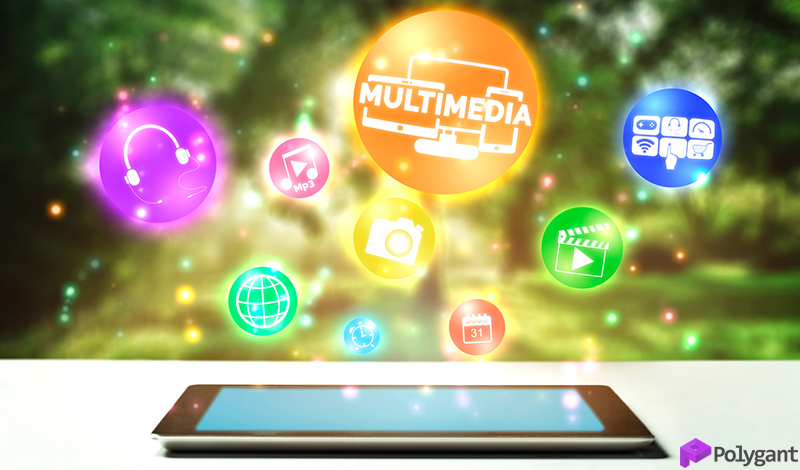 In 2018, the App Store and Google Play registered 113 billion downloads of games and applications worth $76 billion, which is 10% and 20% respectively more than in 2017. Here is a list of the most popular mobile apps and games for 2018, according to the number of downloads and money spent by users. Keep in mind that data from Chinese app stores are not taken into account, so the actual numbers and ratings may be slightly different.
Download leaders
| | |
| --- | --- |
| Games: | Apps: |
| 1. Helix Jump | 1. Facebook Messenger |
| 2. Subway Surfers | 2. Facebook |
| 3. PUBG Mobile | 3. WhatsApp |
| 4. Free Fire | 4. Tik Tok |
| 5. Love Balls | 5. Instagram |
Leaders in spending money by app users
| | |
| --- | --- |
| Games: | Apps: |
| 1. Fate/Grand Order | 1. Netflix |
| 2. Honor of Kings | 2. Tinder |
| 3. Monster Strike | 3. Tencent Video |
| 4. Candy Crush Saga | 4. IQIYI |
| 5. Lineage M | 5. Pandora Music |
As you can see, Facebook software products have conquered the top spot among non-gaming applications in terms of the number of installations. The development of mobile applications takes so much time: 48% of applications are created in 4-6 months, 24% in 1-3 months, 16% in 7-9 months, 12% are created in 10 or more months.
According to forecasts, viewing ads by users will become the main monetisation strategy for more than 60% of all mobile applications in 2019. Technology companies from China have created half of the top 10 apps that generated the most revenue for the App Store.
Mobile payment market statistics
It is expected that the total volume of payments using mobile devices will reach $503 billion by 2020. About 4 out of 5 Americans currently shop online, with half of them paying for purchases from their smartphones. During 2019, the number of users paying for purchases in American stores using mobile payments will reach 150 million. That's almost half of the country's population!
By 2020, consumers of goods and services will use mobile wallets more often than bank cards. But security is a primary concern for those who want to make convenient mobile payments.
Among European countries, the leader in the field of mobile payments is the UK — 74% of the population use smartphones to make payments and manage finances. According to a poll by Visa, Europeans between the ages of 55 and 64 are most likely to use mobile banking. And in the rest of the world, Asian countries are leading mobile payments.
During the 2018 holiday shopping season (from 1 November to 19 December), the volume of mobile transactions reached a new record — $33 billion. Compared to 2017, the number of transactions increased by 57%. While in an actual store, 80% of buyers used their smartphones to search for reviews about a product of interest to them or to study prices from different sellers.
Mobile app usage statistics
More than 1.2 billion people are now accessing the internet from their smartphones. This number has increased by 42% over the last 6 years. For comparison, landline phones reached the same distribution level only over 45 years. In 2019, 1/6 of all media content consumed by users will consist of online videos viewed on the screens of mobile devices. The average user spends about three hours a day interacting with mobile applications every day, which is 10% more than a year earlier.
Uber is available in 65 countries and in 600 cities across the world. People make 15 million trips every day using this service and their total number has already exceeded 5 billion overall. Facebook users log into the social network using a website or mobile app, on average, 8 times a day. Chatting, listening to music, watching videos, and reading news are some of the most common activities of smartphone users in China. Users spend 69% of their time consuming media through mobile devices. Here are the most popular app categories on Google Play and the App Store:
Games.
Business.
Education.
Lifestyle.
Entertainment.
Some 61% of mobile users often make purchases on mobile sites or in applications that personalise data according to their location and preferences; for example, based on your browsing history or past purchases.
Regardless of whether you are a mobile application developer or a client who uses the product to solve business problems, these statistics will definitely be useful for you. Under these conditions, the main conclusion that needs to be drawn is that any business should use the mobile market in order to ensure growth and expansion.