Web applications and web portals, along with online stores, are the most popular modern types of online business solutions. Their main features are functionality and internal architecture.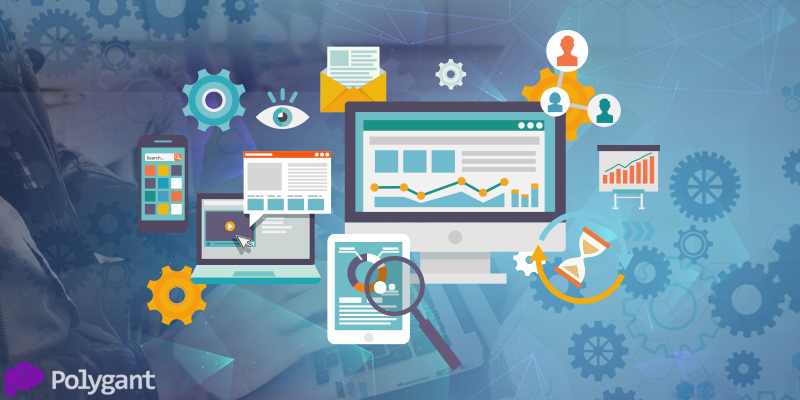 Specifics of creating web applications
An application is one of the most complicated online products. Professional developers provide users with a ton of opportunities. Depending on the purpose, applications can be used to process data, generate reports, and evaluate the effectiveness of a business process or a specific employee. What is important, users need a computer or mobile device with the Internet for these aims.
It is also necessary to mention electronic payment systems and Internet banking that provide secure electronic payments. These financial services are particularly demanding on a high load. Therefore, they must be developed only by professionals with proper skills in working with payment services.
Web applications can also be considered as an alternative or addition to existing business process management tools. Significant advantages include the lack of the need to use powerful computing technology, which creates conditions for reducing the total cost of ownership.
Development of a web application to solve current business problems can help you achieve the following goals:
No attachment to equipment;
Availability online at any given time;
Reducing the cost of IT infrastructure;
An increase in the number of customers, which ensures an increase in profits.
Web portal development specifics
A portal provides a user with various services operating as part of a single Internet project. Their creation does not imply the use of a unified solution. Often, a special system to satisfy certain needs must be designed first.
When creating an information portal, you need to consider the following features of the future product:
A significant amount of data with a convenient classification and search system;
Modular architecture;
The ability to simultaneously authorise a user on several services;
Various-level access to subsections and individual components;
Availability of communication services;
Ability to change data by users;
The provided function of continuous improvement.
An effective web portal development strategy is an opportunity to offer the target audience demanded, interesting, and relevant services. They can ensure high attendance, attractiveness, and demand for the resource.