Hire a PHP Developer
Have a project that needs a PHP developer? We'll find one for you! Our specialists have the required coding skills and great PHP development expertise. Most developers are good not only at the programming language itself, but also at frameworks and libraries. Being perfect team players, they recognize project statements and documents, deal with third-party codes, and easily detect and fix errors. PHP developers that we recommend are ready to engage in all phases of developing your projects, ensuring high-reliability optimization and performance.
Hourly Rate:
50 USD (45 EUR)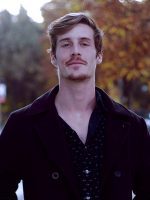 Dennis K.,
PHP Web Developer
Understands the architecture of modern information systems and databases. PHP and JavaScript expertise and experience. Web service configuration and administration practice. 4-year experience in PHP development.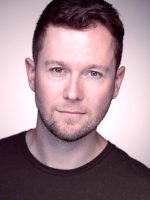 Eugene H.,
Middle PHP Developer
6-year experience in PHP programming and development. MySQL knowledge; rich database operation experience. jQuery and Vue skills. Quickly deals with third-party codes and solves problems.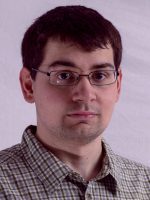 Vyacheslav G.,
Senior PHP Engineer
Laravel
MySQL
PHP
Symfony
Yii
Zend
Works with various frameworks, can optimize queries and form appropriate indices. Can analyze performance of your project and recommend optimization methods; can locate bottlenecks and then remove them. Advanced technical English. 9-year experience in PHP development.
PHP: brief overview
PHP is a general-purpose script language designed for web app and dynamic website development. Also, PHP is a popular server-side scripting language. The syntax originated from C, Java and Perl; PHP supports data exchange between virtually all web-dev languages. PHP is one of the most common web development and hosting tools. Communication forms, plugins, web project engines, and a lot more things are based on PHP. Moreover, PHP can be efficiently applied for working with both simple resources (e.g. business card websites and personal blogs) and complex projects (e.g. online stores, corporate portals, etc.).
PHP development costs
Developing PHP-based web services and websites
Hourly Rate:
50 USD (45 EUR)
Developing PHP-based scripts
Hourly Rate:
50 USD (45 EUR)
Performance and security tuning of PHP-based products
Hourly Rate:
50 USD (45 EUR)
Automating actions and processes with PHP
Hourly Rate:
50 USD (45 EUR)
Developing PHP-based parsers and grabbers
Hourly Rate:
50 USD (45 EUR)
Improving PHP-based websites and web services
Hourly Rate:
50 USD (45 EUR)
Testing and optimizing the existing PHP code architecture
Hourly Rate:
50 USD (45 EUR)
Developing new modules and functions for finished PHP-based websites
Hourly Rate:
50 USD (45 EUR)
Error-checking and debugging third-party PHP code
Hourly Rate:
50 USD (45 EUR)
Supporting and maintaining third-party PHP-based web products
Hourly Rate:
50 USD (45 EUR)
Installing, configuring, and improving any CMS
Hourly Rate:
50 USD (45 EUR)