Hire a ML Engineer
Have a project that needs a Machine Learning engineer? We will provide one! Our specialists have data analysis, applied research, and programming skills; have rich experience in developing algorithms and neural networks. Most engineers have strong knowledge of mathematical statistics and informatics, probability and graph theories; they can apply theories in programming and use special libraries and frameworks. ML engineers that we recommend are ready to engage in all stages of algorithm development and implementation of machine-learning-involving projects.
Hourly Rate:
50 USD (45 EUR)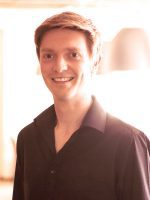 Nicholas I.,
Middle ML Engineer
Has analytical thinking; can build logic chains. 5 years of experience in C++ development; OpenCV and OpenCL skills. Knowledge of database technology, parallel and distributed computing.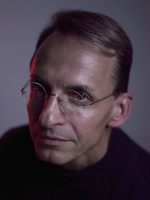 Edward F.,
Senior ML Engineer
Keras
Python
PyTorch
Scikit-learn
TensorFlow
Theano
Knowledge of common quality assurance metrics and their differences; can interpret metric values. 7 years of Python development; can apply machine learning libraries. Can select the appropriate model and learning procedure, and define the task type.
Machine Learning: brief overview
Machine learning is the branch of the artificial intelligence technology, which is concerned in developing algorithms to detect patterns while analyzing big data and use them for self-learning. The essence of ML is processing and selection of data, further self-learning and evaluation based on these data, and, eventually, optimization and implementation. Machine learning improves efficiency and performance, as well as automates practical task solving. In business, it is heavily used in manufacturing and logistics, sales and marketing, HR management, and health care.
ML engineering costs
Developing recommender system
Hourly Rate:
50 USD (45 EUR)
Developing process automation algorithms
Hourly Rate:
50 USD (45 EUR)
Developing a self-learning system
Hourly Rate:
50 USD (45 EUR)
Deploying a data processing infrastructure
Hourly Rate:
50 USD (45 EUR)
Developing neural networks and dedicated learning algorithms
Hourly Rate:
50 USD (45 EUR)
Developing an image segmentation and recognition system
Hourly Rate:
50 USD (45 EUR)
Classifying and extracting information from text data
Hourly Rate:
50 USD (45 EUR)
Developing a neural network-based forecasting system
Hourly Rate:
50 USD (45 EUR)
Designing a self-learning dynamic price formation model
Hourly Rate:
50 USD (45 EUR)