Hire JavaScript Developer
Have a project that needs a JavaScript developer? We'll find one for you! Our specialists have the required coding skills and great JavaScript development expertise. Most developers are good not only at the programming language itself, but also at frameworks and libraries. Being perfect team players, they recognize project statements and documents, deal with third-party codes, and easily detect and fix errors. JavaScript developers that we recommend are ready to engage in all phases of developing your projects, ensuring high-reliability optimization and performance.
Hourly Rate:
50 USD (45 EUR)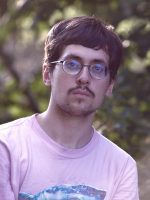 Dimitry S.,
Fullstack Frontend Developer
Strong HTML and CSS expertise; experience in operating various browser engines. Can ensure cross-browser and cross-platform support. Skilled in design patterns and functional programming. Works with layouts in Sketch, Figma, and Adobe Photoshop. 3-year development experience.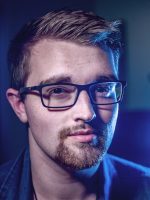 Alexander M.,
Middle Frontend Developer
AJAX
CMS
CSS
HTML
JavaScript
UI
UX
5-year frontend development experience. Mindful of code clarity and quality. Perfect understanding of web technology and http request formation principles, as well as browser features and restrictions. Knowledge of popular frameworks. Can develop semantically-correct markup and optimize complex interface animation.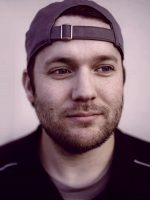 Roman V.,
Senior Frontend Engineer
AJAX
AngularJS
CMS
CSS
HTML
JavaScript
jQuery
Node.js
React
Vue
Can work with ready REST API; extensive knowledge of most frameworks and libraries. Can find simple and efficient algorithmic solutions. Rich experience in SPA app development. Competent in design patterns. Diligence in user app customizing. Skilled in unit testing. 8-year frontend development experience.
JavaScript: brief overview
JavaScript is a multiparadigm, object-oriented and functional programming language. It was designed to make webpages interactive. Programs built with this language are called scripts; connected to HTML in a browser, they are executed during page loading. Though originally designed for browsers, JavaScript can work beyond them — an interpreter can execute a script anywhere. JS allows doing simple things easily and enables full integration with HTML and CSS. For cross-browser support, JavaScript libraries (e.g. React, Vue.js, jQuery, Node.js, AngularJS) are used.
JavaScript development costs
Developing JavaScript-based web apps
Hourly Rate:
50 USD (45 EUR)
Script/plugin improvement or from-scratch development
Hourly Rate:
50 USD (45 EUR)
Developing Vue.js-based apps
Hourly Rate:
50 USD (45 EUR)
Developing interactive UI
Hourly Rate:
50 USD (45 EUR)
Developing JavaScript-based server apps
Hourly Rate:
50 USD (45 EUR)
Developing in-browser user scripts
Hourly Rate:
50 USD (45 EUR)
Developing AngularJS-based apps
Hourly Rate:
50 USD (45 EUR)
Programming bookmarklets and widgets
Hourly Rate:
50 USD (45 EUR)
Developing apps with React
Hourly Rate:
50 USD (45 EUR)
Designing REST API-based web interfaces
Hourly Rate:
50 USD (45 EUR)
Developing jQuery-based apps
Hourly Rate:
50 USD (45 EUR)
Testing and optimizing third-party JavaScript code
Hourly Rate:
50 USD (45 EUR)
Developing Ember.js-based apps
Hourly Rate:
50 USD (45 EUR)
Developing Node.js-based apps
Hourly Rate:
50 USD (45 EUR)