Hire Blockchain Developer
Have a project that needs a Blockchain developer? We will provide one! Our specialists have extensive experience in blockchain and dApps development. Most developers of our team can not only use the common blockchain app platforms, but also develop blockchain projects from square one. They will select a reliable solution and assist in implementing blockchain into any business processes. Our Blockchain developers are ready to engage in all stages of developing your blockchain platforms and decentralized apps, providing flexible scalability and superior security.
Hourly Rate:
50 USD (45 EUR)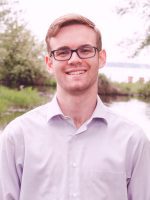 Michael D.,
Blockchain Developer
Haskell
Simplicity
Solidity
Knowledge of major programming languages used for smart contracts. 2 years of development experience. Can code simple ICO contracts or develop complex platforms centered around smart contracts.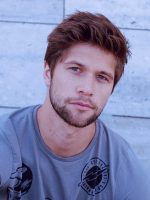 Paul T.,
Middle Blockchain Developer
Can develop decentralized and blockchain apps, and also blockchain-involving mobile and web apps. Codes in high-level programming languages; 4 years of development experience. Can scale and maintain distributed networks.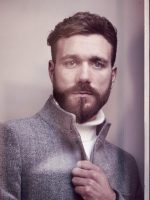 Boris L.,
Senior Blockchain Engineer
Advanced object-oriented programming skills and knowledge. Good at cryptographic algorithms; can develop a consistent blockchain network infrastructure and ensure its security. Experienced in creating high-performance distributed systems, private corporate blockchain platforms. 6 years of blockchain development experience.
Blockchain: brief overview
Blockchain is a growing list of records, called blocks, which are linked using cryptography. Each block contains a cryptographic hash of the previous block, a timestamp, and transaction data. Key benefits of blockchain are transaction transparency, confidentiality of parties, decentralization, and cryptography. Blockchain can be used for distributed data storage, conclusion of no-human-interaction contracts, validation of products or property rights, supply chain organization, and other purposes.
Blockchain development costs
Developing app with the use of common blockchain platforms
Hourly Rate:
50 USD (45 EUR)
Developing a full-fledged blockchain from scratch
Hourly Rate:
50 USD (45 EUR)
Developing a blockchain powered by an open source platform
Hourly Rate:
50 USD (45 EUR)
High-level blockchain app programming
Hourly Rate:
50 USD (45 EUR)
Developing decentralized application
Hourly Rate:
50 USD (45 EUR)
Developing Solidity-powered smart contracts
Hourly Rate:
50 USD (45 EUR)
Scaling a blockchain network
Hourly Rate:
50 USD (45 EUR)
Developing a blockchain interface
Hourly Rate:
50 USD (45 EUR)
Developing blockchain control modules
Hourly Rate:
50 USD (45 EUR)
Maintaining a blockchain infrastructure
Hourly Rate:
50 USD (45 EUR)
Deploying private blockchain platform
Hourly Rate:
50 USD (45 EUR)