After the popularity that the CryptoKitties, blockchain game, gained at the end of last year, it was obvious that in the near future we will see analogues that would try to repeat the success of this game. Recently, Baidu, the largest Chinese search engine, has launched its own crypto game, which is practically a clone of sensational CryptoKitties.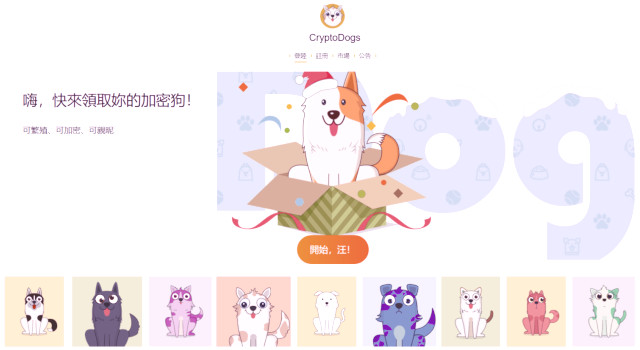 CryptoDogs – a game about the dogs
The main difference of this game is that heroes and trade items are the dogs instead of cats. Also, a significant difference is the usage of alternate blockchain Achain instead of Ethereum. Achain site says its platform has similarity with Ethereum. For example, they are similar in using of open distributed ledgers for smart contract release and creation of blockchain applications.
The principle of CryptoDogs game repeats the original: users buy, breed and sell digital dogs. The pets' unique characteristics are written to the blockchain; they represent eight attributes of appearance and each can be whether ordinary or rare. The combination of characteristics determines the overall uniqueness of cryptodog. The new game already has over twenty pages with different dogs, with costs from several cents to several thousand dollars. Game items prices are shown in the ACT (Achain network cryptocurrency) and depend directly on dogs' rarity.
On the Laici Gou platform website, where the crypto game is running, we can see a warning that users may encounter some errors during gameplay; although, it is necessary to say that authors try to correct them in time. Because of this, the project is still at the testing stage. Holders of the Baidu account can get a starting dog and a thousand free points that they can spend in the playground. This crypto game can say thanks for its development to the Baidu internal blockchain team, part of the Hyperledger consortium, founded by the Linux Foundation.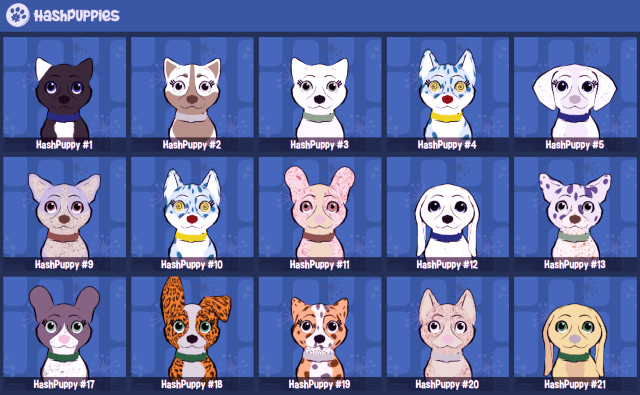 HashPuppies – a game about the puppies
The search giant Baidu was not the first 'dog competitor' of the CryptoKitties game. In early January, the NEO team announced that Splyse contractors are developing the HashPuppies game. This game is based on the Chinese cryptocurrency NEO, the analogue of Ethereum and Achain. With this game, the developers want to demonstrate a better transactional capacity than competitors and increase the interest in the NEO platform. Also, a significant advantage is the interest-free transactions that allow micropayments in the game.
HashPuppies beta-test is scheduled for March 2018. And in April, developers plan to launch the game along with the public release of the site.