Image Recognition
Image recognition is a technology designed for acquiring, analyzing, recognizing, and processing real-world images for transforming them into digital data. This technology involves intelligent data analysis, machine learning, pattern recognition, and knowledge base development.
Advancements in image recognition empowered computers and smartphones to imitate human vision. Enhanced cameras of modern devices can give high-grade photos, while innovative software extracting data from them for image recognition.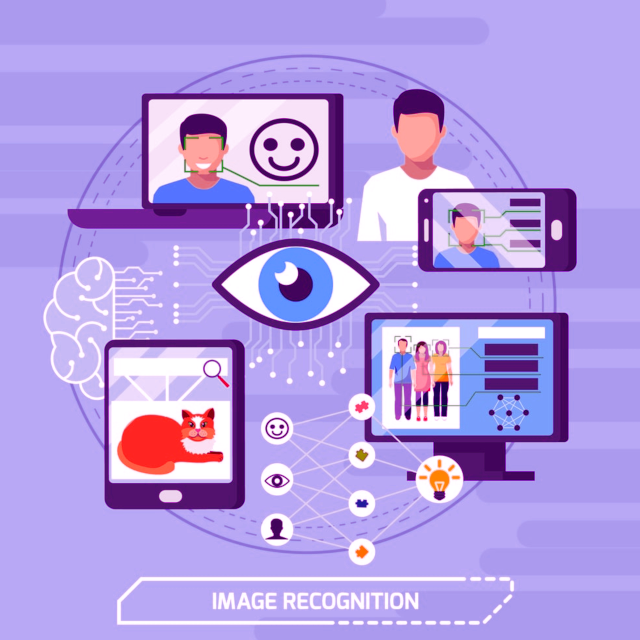 How do devices identify what's in the photo?
Recognition algorithms employ convolutional neural networks – specific architectures of artificial neural networks designed for efficient image recognition. Their operation is based on alternating convolution and subsampling layers. While convoluting, each "price" of an image is multiplied by the convolution matrix fragment-by-fragment, then the result is summed and recorded in the corresponding position of the output image.
Inherently, these operations are not performed by mobile devices themselves – any smartphone, even the most powerful one, just transfers an image to the server for further processing and checking against the database there. Thus and so, neural networks are deployed on servers rather than end user devices.
One may say that a smartphone or laptop camera is something like a pair of eyes. While the server – remotely-located and processing what eyes see – is a brain.
Customer benefits
People have amply experienced the performance of neural networks in entertainment.
Active Facebook users have accustomed to AI recognizing and tagging their friends in the photos.
Filter and effect lovers enjoy the full range of AI capabilities, which enable them to build true masterpieces from ordinary photos.
Photo editors and mobile apps can "rejuvenate" an aged person's face, or "age" a teen, or "transform" a man into a woman or vice versa – all by one tap.
However, image recognition software is not limited to entertaining functions. Some apps can help people in recognizing what they see. Having uploaded a photo, users can effortlessly find information about any thing, including its full name, price, and where to buy it. Apps recognize movie and concert posters, logos and brands, QR codes, barcodes, and a lot more.
The technology has opened up boundless opportunities for marketing and interacting with consumers. Now, organizations can easily track feedback of opinion leaders, see brand mentions in the no-text photos and non-tagged reviews, and obtain user insights. By utilizing the technology, retailers can more efficiently enhance sales and quality of services, as they can offer more relevant products and monitor the display of goods. This means not only customers benefit from this advancement, but also organizations striving to satisfy consumer needs.
Integrate image recognition into your enterprise
There are numerous ways of using image recognition – they all can provide your organization with substantiate competitive advantages. Various platforms will help you study the social exchange, improve customer interaction, and develop the client base. Having implemented image recognition, your app will go beyond mobile-device capabilities and significantly enrich performance.
Polygant developers are ready to design and integrate a product of any complexity. To evaluate the cost and time of development, please . Our engineers will contact your shortly.