Hire DevOps Engineer
Have a project that needs a DevOps engineer? We will provide one! Our specialists have the required cooperation skills and extensive experience in coordinating workflows of developers and system administrators. Most engineers have great knowledge not only at analytical and automation tools, but also at software development, testing, and operation instruments. They can form cohesive teams, establish interaction between members, study project infrastructure, address various mistakes and bugs. DevOps engineers that we recommend will help you develop, maintain, and update programs and services.
Hourly Rate:
50 USD (45 EUR)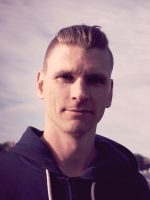 Philip E.,
Middle DevOps Engineer
Ansible
Chef
Docker
Jenkins
Puppet
Vagrant
Competent in how automation instruments interact with apps. Rich knowledge of OOP; can master new methods and implement them into the code. Can deploy Linux servers and automate database backup restoration.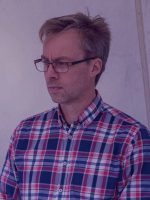 George U.,
Senior DevOps Engineer
Ansible
Chef
Docker
Jenkins
Kubernetes
Nagios
Puppet
Selenium
Vagrant
Perfectly competent in infrastructures of projects of any complexity; can operate monitoring tools. Specializes on high-quality code clear to other team members. Familiar with most containerization and virtualization systems.
DevOps: brief overview
DevOps is the methodology focused on combination of software development (Dev) with information technology operations (Ops). It is coordination of developers and operation specialists that allows streamlining their cooperation and mutual integration of workflows. The key mission of DevOps is forming the integrated software development, testing, and operation cycle, to help organizations develop, update, enhance, and maintain programs and services.
DevOps engineering costs
Automating software supply processes
Hourly Rate:
50 USD (45 EUR)
Conveying developers' code to production
Hourly Rate:
50 USD (45 EUR)
Improving project infrastructure
Hourly Rate:
50 USD (45 EUR)
Automating code testing processes
Hourly Rate:
50 USD (45 EUR)
Tracking app performance
Hourly Rate:
50 USD (45 EUR)
Standardizing development environment
Hourly Rate:
50 USD (45 EUR)
Automating deployment/testing processes
Hourly Rate:
50 USD (45 EUR)
Preparing package configuration standards
Hourly Rate:
50 USD (45 EUR)