Blockchain games: time and cost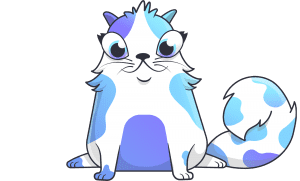 After the dizzying success of CryptoKitties, many thought about developing their own blockchain game. Still would: the creators, having invested several hundred thousand dollars, earned tens of millions. The success of CryptoKitties is largely due to the following factors:
A simple and at the same time enticing game mechanics – collecting pets.
Absence of competition. CryptoKitties in fact became the first mass game using Blockchain technologies.
Using simple tools for conducting transactions (Metamask). Users can make purchases directly from the browser.
Feeling the smell of success, hundreds of teams began to develop clones and now there are a huge number of them:
Crypto puppies
Dragonereum
Puppyplanet
Ethbabes
CryptoDogs
HashPuppies
…
At the same time CryptoKitties gave impetus to the development of Blockchain games and now there are a number of teams that make projects quite unlike cats.
If you want to develop a Blockchain Game, our Polygant team will help you with this, just send an .
The most suitable genres for Blockchain Games:
Collecting
PvP Battler
RPG
Strategy
The most suitable development platforms are:
Web Blockchain games.
Now this is the best option because it allows for relatively small means to implement an exciting game.
The cost of development starts from $30 000 \ 3 months.
Desktop Blockchain games.
Development of complex client-side games with the integration of blockchain technologies.
The cost of development starts from $100 000 \ 6 months.
Mobile Blockcahin games.
There is a significant complexity with blockchain mobile games – accepting payments. The fact is that Appstore and Google play application stores do not allow accepting payments in games other than through their own processing systems. Therefore, the niche of mobile games is still closed.